North Carolina Campus Engagement (NCCE)
North Carolina Campus Engagement is a collaborative network of colleges and universities committed to educating students for civic and social responsibility, partnering with communities for positive change, and strengthening democracy.
---
Student Community Impact Award, NC Campus Engagement

Since 2006, the Community Impact Student Awards recognize an outstanding, full-time undergraduate or graduate student service leader from each NC Campus Engagement member campus. Award recipients possess a deep commitment to partnering with others to address community issues, demonstrate an outstanding ability to lead, and inspire fellow students.
2023 Community Impact Award: Mars Zappia '24
(Pictured Left)
---
Community Partner Award, NC Campus Engagement
First presented in 2019, the Community Partner Award recognizes one community partner in the state that has engaged in the development of a sustained, reciprocal partnership with an NC Campus Engagement member institution. This year, Hood Huggers International was selected as the the 2023 Recipient of the award for its work with UNC Asheville. To learn more, read the article or watch the video below!
---
UNCA Faculty/Staff Community Connector Awards
The annual Community Connector Award recognizes faculty and staff who strengthen and sustain partnerships between UNC Asheville and the broader community through relationship building, civic involvement, research, service learning, community-based learning and/or public service. Community Connectors are meaningfully and sustainably engaged in community work that responds to root factors of social conditions and inequities.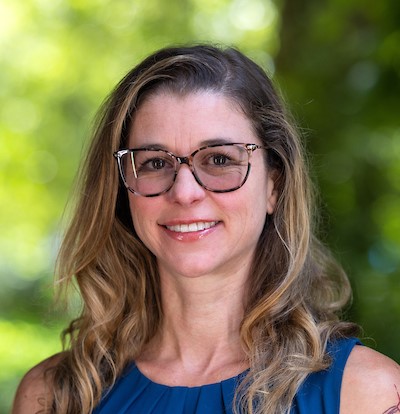 Staff Community Connector: Emma Olson
Emma Olson first moved to Buncombe County almost 9 years ago as an intern with the local public health department working to support healthier pregnancies and births for Black families. She has felt privileged to work closely with many partners who are deeply invested in the health and wellbeing of our community ever since. She joined the NC Center for Health and Wellness at UNC Asheville in 2016, and she soon began directing the Culture of Results Initiative, which works to provide training and technical assistance to leaders across the state to understand opportunities, develop strategies, measure impact, improve over time, and effectively communicate results. She feels proud that during that time her team has supported over 3,900 individuals and that she was the Chair of the Buncombe Community Health Advisory Committee throughout the pandemic and helped mobilize action to declare racism a public health and safety crisis. She now serves as the NCCHW Associate Director and on the United Way Board of Directors and Equity Change Team and the WNC Healthy Impact Steering Committee. She has a deep commitment to dismantling racism and white supremacy culture and advancing health equity and social justice and brings this to her community engagement efforts.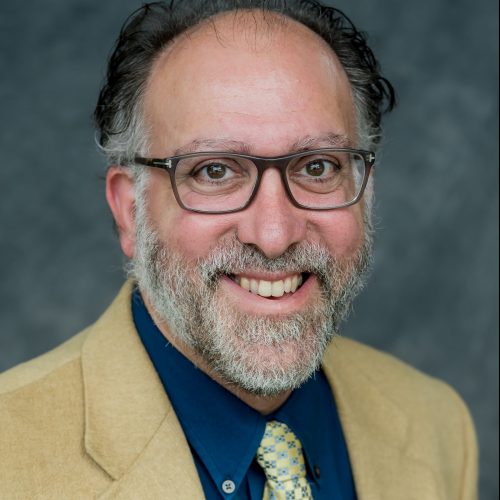 Faculty Community Connector: Sam Kaplan
Marvelous Math Club is an afterschool club, first requested by parents at Pisgah View Apartments in 2015. Asheville City Schools, UNC Asheville, and Asheville Housing Authority partnered to make Marvelous Math Club a reality in 2016. Ms. Marta Alcalá, the Executive Director of Equity at Asheville City Schools, and Dr. Kaplan co-founded Marvelous Math Club and have served as co-directors since. The Club meets every Monday after school at the Pisgah View Community Center. The Club has developed a unique asset- and justice-based model that integrates math and psychology. Marvelous Math Club centers the experiences of the students, parents, and guardians in this community, and celebrates its elementary-age students (Math Leaders) who attend.
Racial equity is at the forefront of MMC's philosophy; it was founded through a racial equity lens. By using math as a catalyst to build community, foster relationships and develop leadership among elementary-aged students, Marvelous Math Club embodies equity in all strategies and activities.
Older students and adults who support the Math Leaders with homework completion, math games, and model leadership are called Math Champions. Math Champions include middle-school students, high school students, college students from AB Tech and UNCA, professionals from the community, retirees as well as residents from Pisgah View. 
Since 2016, we have served 285 Math Leaders with a total of over 4,000 contact hours of homework completion support, math games, and celebrating math. There have been 184 trained Math Champions participating. Of these, 57 have been UNCA students acting as staff, volunteers, or receiving service learning credit. And 8 Math Champions have been residents of Pisgah View. Marvelous Math Club connects communities in service to learning in the best interdisciplinary and service model at the core of UNC Asheville's mission.